POSTED BY 3:AM >> AUGUST 30, 2020

As the dumpster fire that is 2020 continues to make it more difficult, expensive and unsafe to do live-action production, Covid has not stopped the animation industry at all. We have transitioned our process to accommodate remote working, data management and a streamlined review process. And you know what? It hasn't slowed down our animation workflow one bit. These days clients are often coming to us for the first time wanting animation, motion graphics or digital illustrations to convey their stories in place of live-action, and we're more than happy to help. Animation. Not a pain in the ass.


POSTED BY 3:AM >> April 18, 2020

We were super excited to work with the awesome team at Distillery and Meijer. This was part of a series of spots for Meijer that would combine live-action and a playful illustrative style of animation. We developed visual assets and created a series of unique animations - all highlighting different members of the Meijer customer family getting ready for outdoor living.


POSTED BY 3:AM >> April 18, 2020

Here's the 2nd Meijer spot we were working on before Covid shut everything down.


POSTED BY 3:AM >> March 29, 2020

Made from the comfort of our homes during the Covid-19 pandemic this spot is an ode to the importance of stepping away from the screens and tuning out the noise of the 24 hour news cycle. Sometimes it's better to just go outside and get some fresh air…


POSTED BY 3:AM >> August 29, 2019

We had the pleasure to work with the the amazing team at The Distillery Project again and helped them bring their ideas for a fun and funny animation for Dehnco to life. Dehnco is an awesome company out of Barrington, Illinois that creates ergonomic and modular workstation solutions. The animation perfectly visualises exactly what they do and how they make you work better.


POSTED BY 3:AM >> October 12, 2018

How do you deal with a sociopath? Especially when they have an affinity for Wile E. Coyote and happen to be your co-worker? That was the inspiration behind Katrina Bishop's latest music video. Being huge fans of the old Warner Bros. cartoons ourselves, we were more than excited to create a cartoony violent world to go with this catchy track. This is definitely one of the funnest projects we did this year!


POSTED BY 3:AM >> June 15, 2018

The wonderful people at Parks Canada hit us up for a very special project. Parks Canada is taking action to help protect snapping turtles and other wildlife from the negative effects of roads in and around Bruce Peninsula National Park. The task was to create an engaging animation explaining all the amazing things Parks Canada is implementing around the Bruce Peninsula in order to save endangered specices. For our story we follow a turtle hatchling as she navigates through this wonderful and dangerous world! Will she make it? With the help of Parks Canada you better believe it! We love turtles!!!!! And snakes! But not as much as turtles.


POSTED BY 3:AM >> MAY 20, 2018

The biomedical science team at St. Micheal's hospital asked us to create another educational animation about Diabetes after seeing how successful the last educational animation we did for them about the dangers of DKA. This time around we are educating teens and young adults about the dangers of Hypoglycemia. What it is, and what to do if you have the symptoms of Hypoglycemia. Not only was this a really fun creative, we are especially proud of delivering such an important message.


POSTED BY 3:AM >> DECEMBER 21, 2017

HAPPY HOLIDAYS! STAY TUNED FOR BIG ANNOUNCEMENTS COMING IN 2018!
POSTED BY 3:AM >> SEPTEMBER 12, 2017
Great News! Meet Your Maker, the eight part immersive docuseries that explores a broad group of artisans collectively defined as makers is now live on CBC digital. Here's the link to view all 8 episodes! Hope you enjoy watching as much as we enjoyed making them! LINK:
http://www.meetyourmakerseries.com/


POSTED BY 3:AM >> AUG. 24, 2017

We've been working on some exciting live action VR projects (Coming Soon!). It's a totally different approach to story telling and we absolutely love the challenges the come with filming for VR. We haven't done much in the realm of CGI VR so we decided to dive in head first (as we always do!) and put together this little CGI VR test of a Space Ship Diagnostic Walk Through. Strap on those VR goggles and enjoy! You can also view as a 360 video and use your curser to move around the ship! Don't worry no aliens will jump out and spit acid blood in your face. We promise!


POSTED BY 3:AM >> AUG. 21, 2017

Very excited to share the teaser trailer for Meet Your Maker, our new digital series for the CBC hosted by none other than Sean Jordan AKA The Wordburglar! We had so much fun creating this project along with the extremely supportive digital team at the CBC. Series drops on CBC.ca/life on September 8, 2017!


POSTED BY 3:AM >> JUNE 29, 2017

It's always fun when you get to do some character animation. Our good friends at Milestone Integrated asked if we could do an animated explainer video for SAP's newest product Predictive Analytics. We were more than happy to oblige and brought to life a cute little business man who's life takes a turn for the better with the help of SAP's predictive analytics! You go little man! You go and sell them spigots!


POSTED BY 3:AM >> MAY 10, 2017

We were asked by the research for biomedical science team at St. Micheal's hospital to help them create an explainer animation for DKA or Diabetic Ketoacidosis. The animation was created to help patients transitioning from paediatric diabetic care to teen/adult diabetic care. DKA can be a very serious complication of diabetes that occurs when your body produces high levels of blood acids called ketones. The condition develops when your body can't produce enough insulin. The animation we produced helps patients recognize the many symptoms of DKA and what to do to prevent DKA. Not only was this a really fun creative, we are especially proud of delivering such an important message.


POSTED BY 3:AM >> NOVEMBER 22, 2016

We are working on some original content with the CBC for their digital Arts stream. Meet Your Maker is an eight part immersive docuseries that explores a broad group of artisans collectively defined as makers. Fronted by charismatic entertainer Sean Jordan, viewers follow our curious explorer as he travels across the country to meet the most colourful and compelling makers. He's on a mission to understand their craft, see their making process, and see what makes their creations valuable and coveted by others.


POSTED BY 3:AM >> July 24, 2016

The good people at Armstrong came to us with a problem. How can they help their client Merial, a multinational animal health company, illustrate ways to integrate their various brands in pet clinics across the globe. After some brainstorming and hours of Lassie reruns we decided to build a 3D virtual replica of a "typical" pet clinic. A 3D virtual tour for Merial's sales staff to use while making their rounds. An effective tool to show clinics where they can maximize Merial's brand recognition inside the clinic.


POSTED BY 3:AM >> June 23, 2016

The Distillery Project out of Chicago hit us up to animate a script for Kimberly-Clark that tells the story of the company spanning 150 years of research and business. We had to visually tell that story in under 5 minutes. It wasn't easy, but it sure was fun.
POSTED BY 3:AM >> MARCH 15, 2016
CBC was nice enough to ask us to do animation and motion graphics work for their Massy Lectures 6 part web series featuring renowned historian Margaret MacMillan. The series explored some of the great people - good and bad, dreamers, explorers and adventurers - who have shaped their times and ours. Because the series was looking at larger than life historic figures we decided to have some fun with it and create an old school comic book treatment that weaved its way through out the 6 insightful episodes. Check out the rest of the episodes here:
http://www.masseylectures.com/


POSTED BY JODY >> August 30, 2015

The Queen's Quay in Toronto recently went through a complete revitalization and that included a new mixing zone. A completely new street, designed to let people ride, walk or drive safely along the waterfront's main boulevard. The mixing zone is the first of its kind for the city and Waterfront Toronto came to us with the task of creating a short animated video demonstrating how pedestrians, cyclists and cars navigate the mixing zone. The challenge for us was coming up with a way to clearly show all the elements of the mixing zone while working with a modest budget. A traditional aerial view wouldn't cut it so we went the isometric route, turning the mixing zone at Simcoe and Queens Quay into a simple iconic style animation. I'd like to think we saved countless lives making this video.


POSTED BY JODY >> MAY 15, 2015

3AM Spring Time!


POSTED BY JODY >> MAY 15, 2015

Introducing the 3AM Artist Series - where we profile local artist in our community. We plan to make this an ongoing series, so if you're someone (or know someone) who would like to be profiled, drop me a line. No cost to anyone, just a way to give a little back to the creative community.


POSTED BY JODY >> FEBRUARY 23, 2015

A little while back we teamed up with our buddies at Milestone to produce/direct this promo for BlackBerry's new videochat app BBM Meetings, a nice mix of live action and graphics.


POSTED BY JODY >> NOVEMBER 25, 2014

We are moving (again)! We're going to miss you Little Korea. While we were here only for a short year, it definitely felt like home. So now we're on to our next adventure, off to the exotic west end neighbourhood known as The Junction. It's a bit tricky to get to, but if you're ever in the neighbourhood, feel free to swing by and say hi. If you can't find us, try Shox, we'll probably be there.
POSTED BY JODY >> July 10, 2014
Being a boutique shop gives us an opportunity to work with a wide variety of projects. Sure we like to show off our music videos because we all secretly wanted to be rockstars, but whether it's conceptualizing a vfx heavy music video under a modest budget or animating a :30 second commercial what we do around here really boils down to one core trait - we are creative problem solvers...
...more

POSTED BY ADAM >> March 7, 2014
share
Back in the day, when the studio was in it's infancy, the 3AM crew really did earn its name by staying up way past our bedtime. Usually we were hold up at the studio, working on something awesome for a client. But there were a handful of times we'd just stay up late and geek out on whatever we thought was the hot new thing - be it a design trend, Japanese toy, some weird horror movie or underground hip hop track. We'd post our findings to the site for our friends to know what we come up with. It's been a few years since we've done this but it's time to bring it back. So without further ado, here's what's keeping us up...
...more

POSTED BY JODY >> FEBRUARY 11, 2014
We met with director Denis Delestrac in loft space in downtown Montreal one spring afternoon. Our friends at Coptor productions had fascilitated the meeting with award-winning film maker (and former chief editor of Penthouse magazine, just sayin'), who was looking for collaborators on his latest project. Denis had been working on a documentary about the rapidly growing militarization of space, and had been interviewing everyone from hollywood legend Martin Sheen to political activist Noam Chomsky.
...more



POSTED BY JODY >> NOVEMBER 19, 2013

We are moving! We're going to miss you Parkdale. While we were here only for a short 3 years, it definitely felt like home. Mostly because we all live in Parkdale. And worked in Parkdale. We partied in Parkdale. It wasn't on the job application or anything, just seemed to work out that way. So now we're on to our next adventure, off to the beautiful area known as Bloorcourt - near Bloor and Christie. It's a bit tricky to get to, but if you're ever in the neighbourhood, feel free to swing by and say hi. If you can't find us, try Clintons, we'll probably be there.
POSTED BY BRITNEY >> August 21, 2013
For the second part of our series on studio internships, we decided to flip the script and have our latest intern Britney give you a run down of her keys to being a good intern. Take it away Britney! As 3:AM's most recent intern, I offered to write the companion post to Jody's The 10 Keys to Being a Good Intern - Part 1 thinking it would be a fun thing to do - I'd get to add my own two-cents about leaving a good impression in a studio environment and building a professional reputation. However, having actually arrived at the moment of writing my new-found wisdom, I realize that everything Jody said in Part 1 is exactly the advice I would give now. With that being said, I would like to offer five things not to do as an intern:
...more

POSTED BY ADAM >> August 21, 2013
Interesting little item showed up out of nowhere. The Ricoh Theta. Ricoh is basically Pentax, the camera and lens manufacturer so they have a long history of excellent product. I'm not exactly sure who they are marketing this camera to other than it looks to be consumer targeted. That being said you have to wonder if it wouldn't be a fantastic way to capture on set reflection maps, or lighting references for compositing 3D.
...more

.
POSTED BY ADAM >> August 21, 2013
We work in a lot of mediums around the studio but my personal favourite is always when we shoot live action. I love being on set and working with a great crew and I constantly find it an eye opening, learning experience. We have two cameras in the studio - our trusty 7D which we still use for a variety of things and our Red Scarlet. There are certainly some pros and cons to the Red camera, but for the most part it is a rocking good camera. It's not perfect and it may or may not be for you. But I thought I'd share my opinion on this piece of hardware. Apologies for the long windedness of it.
...more

.
POSTED BY ADAM >> August 12, 2013
I was backing up some projects the other day and I stumbled on some bts scenes of our BlackBerry Channels shoot. This shoot was an interesting one - we knew we needed to produce a quick turnaround, high quality spot for BBM Channels for BlackBerry Live. I prefer not to let compressed deadlines direct creative and even though it added a fair bit of pre-production to our schedule I felt that the results would be worth it.
...more

POSTED BY BOB >> July 10, 2013
I just watched Cronenberg's latest movie Cosmopolis. It hurt my brain. Maybe it was too cerebral for my comic-book-reading-cartoon-watching-video-game-playing melon. But something happened while I was trying to figure out just what the hell this movie is about. As I sat there watching Robert Pattinson sitting there in the back of his limo (which he does for 90% of the movie) a crazy thought entered my brain. What if Cosmopolis is actually a prequel to the Twilight movies?
...more




POSTED BY JODY >> July 8, 2013

We were lucky enough to be a part of BlackBerry Live this year, producing a spot for the new BBM Channels, which connects you to your favourite artists, brands and communities. The spot revolved around the MERCEDES AMG PETRONAS Formula One Team, and Lewis Hamilton even brought out an F1 race car on to the stage. Now if I can only convince him to swing by with his girlfriend (the lovely nicole scherzinger). EDIT: Just heard they broke up. Check. Mate.

10 keys to being a good iNtern - Part 1
POSTED BY JODY >> May 31, 2013
I got my start as an intern within the graphics department at a nationally broadcast television studio.  While the pay was modest, the experience proved to be extremely valuable.  It exposed me to a great understanding of the industry, and allowed me to apply my skills in real world situations (and with the safety net of professionals who actually knew what they were doing).  It can be tense at times, as you learn how to mesh with the seasoned vets and how to deal with crazy deadlines (they weren't that crazy, but compared to the 3 months you had to do a logo animation they seemed near impossible), but it was all worth it as it really gave you a good feel about the industry.  And if you were lucky, you might be brought on full-time after the internship was complete.
...more

The new space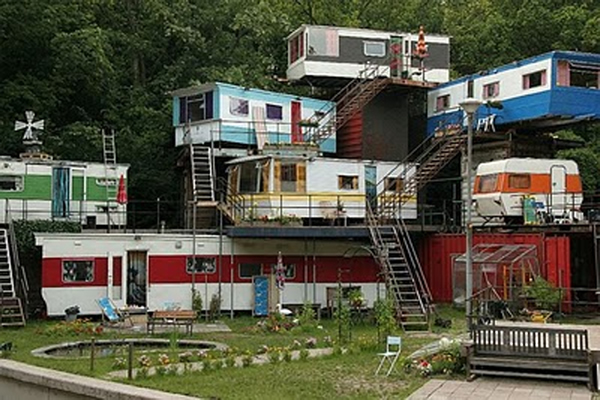 POSTED BY ADAM >> April 11, 2013
Somewhere around 10 years ago I started this company with my business partner. We shared a small, creative space with another group of friends who were starting their own business. There was probably room for 4 people to work and usually somewhere between 7 and 8 crammed into this downtown studio. We worked long hours, often over holidays and weekends and usually for far less than what we were worth. In short it was paradise. A cramped, smelly, stinky paradise, but paradise nonetheless.
...more

The King Is Dead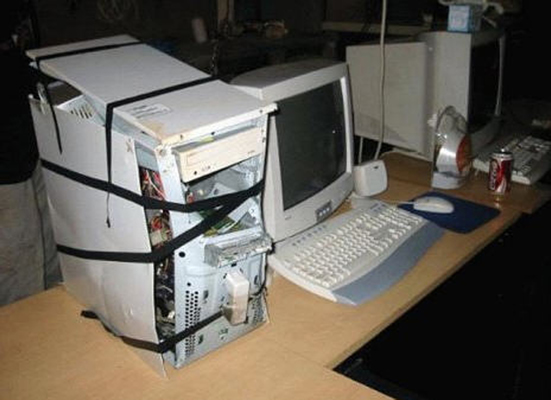 POSTED BY ADAM >> April 1, 2013
The king is dead. Long live the king.
So mac pros as of this writing haven't been updated in somewhere around 1000 days. I'm not about to start a mac vs. pc riot here, but I'll say this - 3 years in the world of technology is something akin to the difference between the real 3 star wars movies and the jar jar binks era. It's somewhat of an uncrossable chasm - an eternity. The NAB rumours are buzzing that a new mac pro is just on the horizon. Me, I'll believe it when I see it.
...more